Alumni
Join us on Facebook via the link to the left. You will need to request to be added to the page, because this is an invitation only group.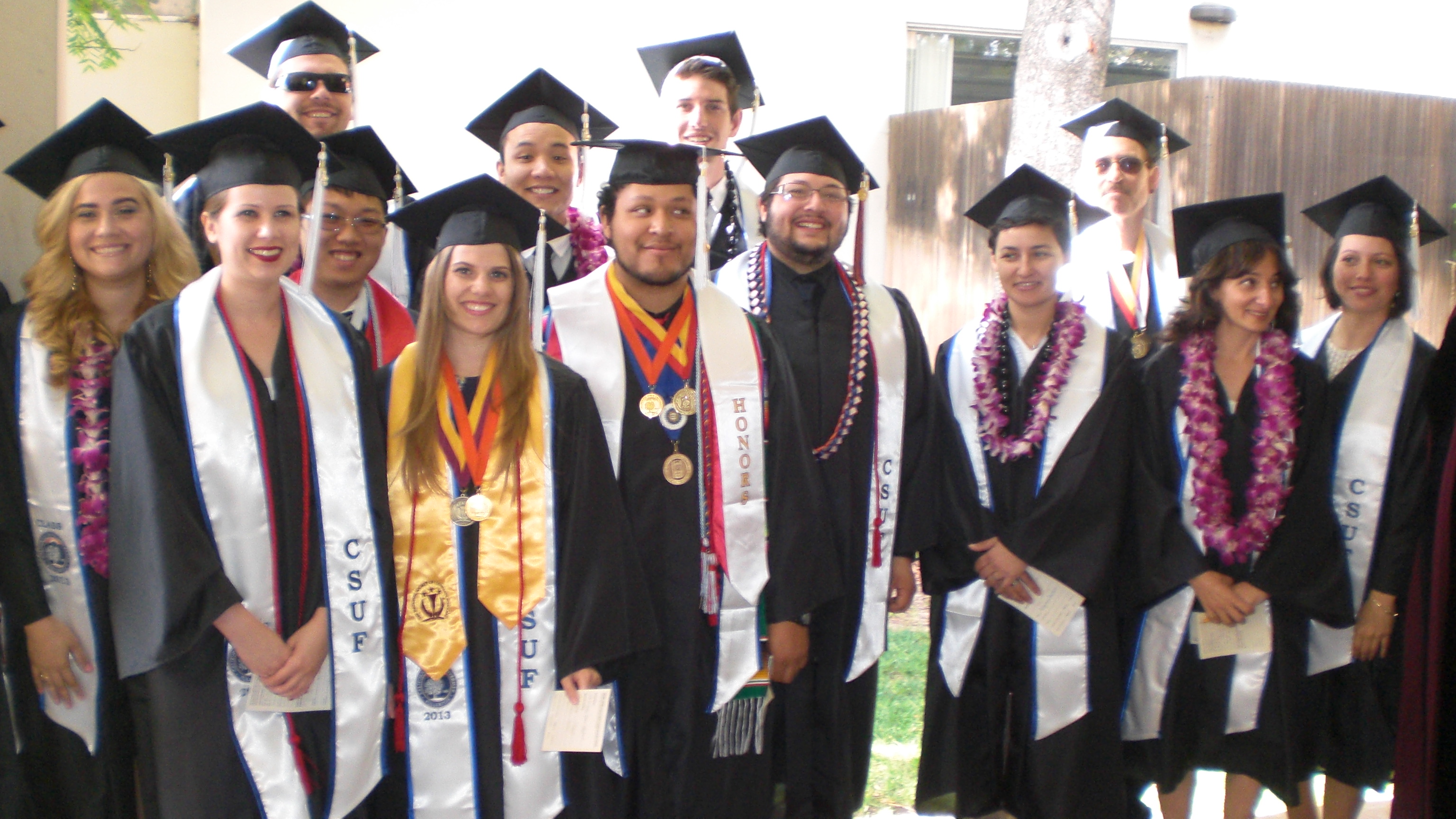 Commencement May 2013. From left to right: Back Row: Nick Anderson, Alex Nguyen, Brian Annett, Craig Merrihue. Center Row: Cassandra Sperry, Joey Hwang, Chris Chacon, Robert Almanza, Marie Brown, Susan Oweiss, Nicole Munoz. Front Left: Nikki Scott, Patricia Gabel.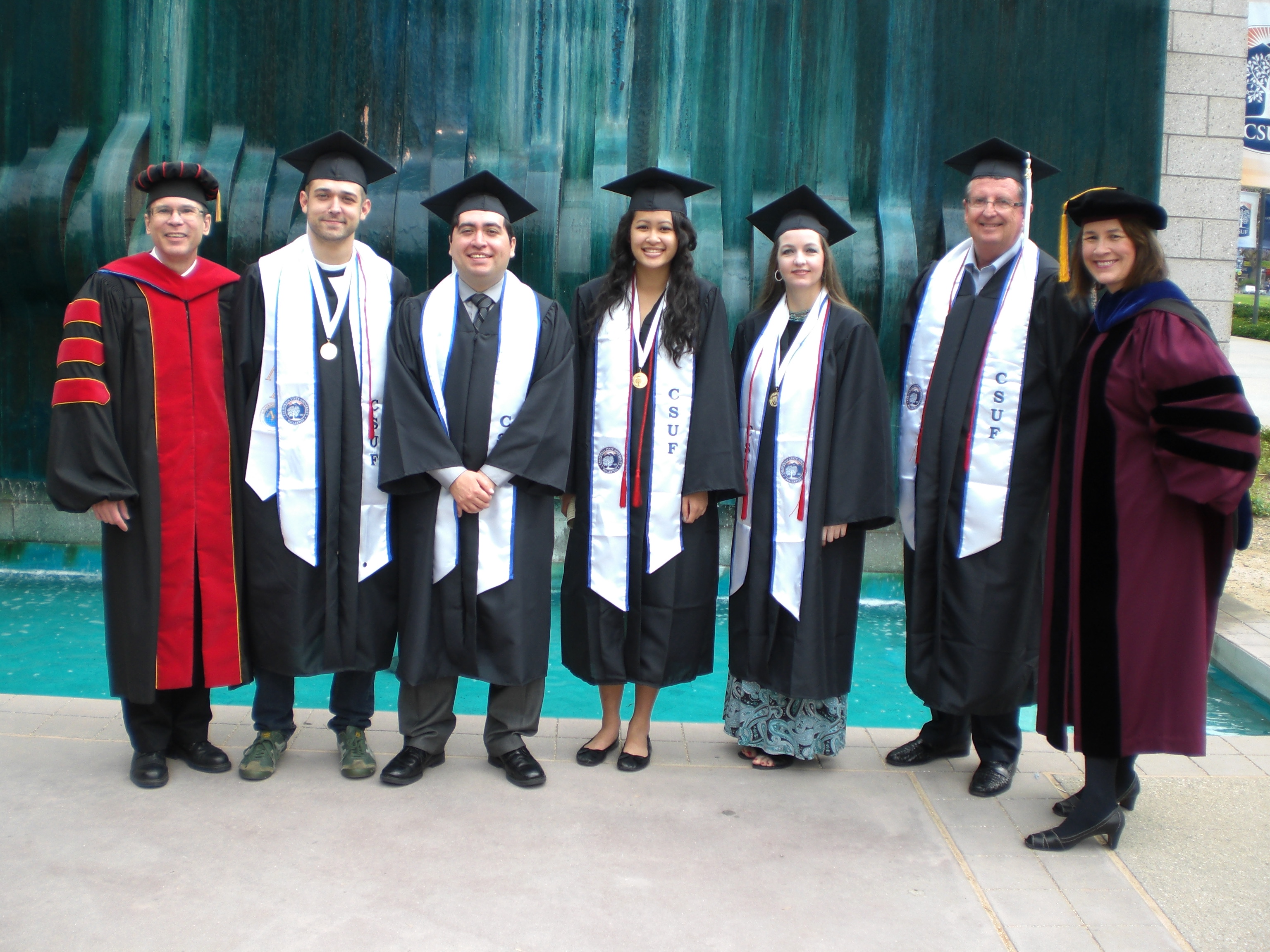 Commencement May 2012. From left to right: Paul Levesque, Travis Mullins, Andrew Mendoza, Monique San, Jennifer Mitchell, Earl Crawford, and Jeanette Solano.